Buhari so neutral in herdsmen-farmers clashes that even the herdsmen accuse him of injustice— Ribadu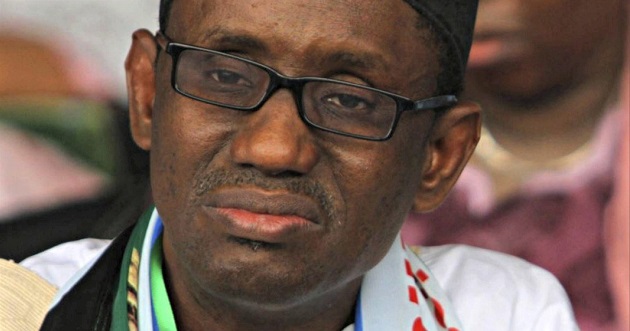 Former chairman of the Economic and Financial Crimes Commission (EFCC), Nuhu Ribadu says, contrary to accusations of bias, President Muhammadu Buhari has been neutral in his handling of the herdsmen-farmers clashes.
Ribadu said crisis has been hijacked by politicians to score political points.
He said rather than take side with the Fulani herders, "President Buhari is even seen by the herdsmen as one who has taken sides with persons they consider as the aggressors."
Speaking on Monday at a forum on conflict resolution organised by The Nation Newspaper and its sister broadcaster, TVC,Ribadu called for lasting solutions to the conflict.
According to him, the nomadic Fulani suffer from exclusion and neglect, which worsen their suffering and deny them basic rights as Nigerians.
"Nomadic Fulani are the most detribalised people you can find; they don't care about tribe or religion. They can live with anybody provided they have pasture," he said.
Ribadu noted that climatic changes, insecurity, and economic downturn are mostly the reasons why herdsmen move from hinterland to down south.
He said, over the years, Nigeria has failed to arrest nomadism and resettle Fulani nomads as it happened in many countries around the world.
"This is an old problem around the world from America to Asia and here in Africa. There were nomads in America but with right policies, they were settled.
"In India, there are 315 nomadic tribes, but they have all been settled. The Ahir tribe, in particular, is very similar to our own Fulani.
"The Suri in Ethiopia, Turkaana, Samburu and Masai in East Africa and Nembe in Namibia, or even the Tuaregs in North Africa and Sahel are all settled today. We should not be different," he said.
He said the only policy ever introduced by the Nigerian government to help the Fulani herdsmen was the nomadic education programme.
Ribadu called for proper integration of the nomadic Fulani as a step towards a lasting solution to the conflicts associated with herdsmen and farmers.