2019: Buhari in trouble as 45 political parties making up CUPP adopts Atiku as their presidential candidate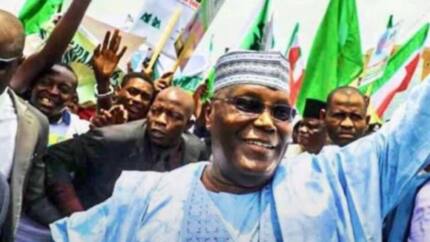 Presidential candidate of the Peoples Democratic Party (PDP), Atiku Abubakar, has been adopted by about 45 other political parties that make up the Coalition of United Political Parties (CUPP).
The PDP and other political parties in the coalition, about 45 of them, had earlier agreed during the formation of the group to pick and support a presidential candidate from one of the parties.
At the opening of the group's meeting in Abuja on Wednesday, its chairman, a former Governor of Osun State, Prince Olagunsoye Oyinlola, announced that they have resolved to adopt Atiku as their presidential candidate.