AKWAIBOM Decides: Youths arrest, beat up thugs allegedly sent by Buhari's minister (Photos)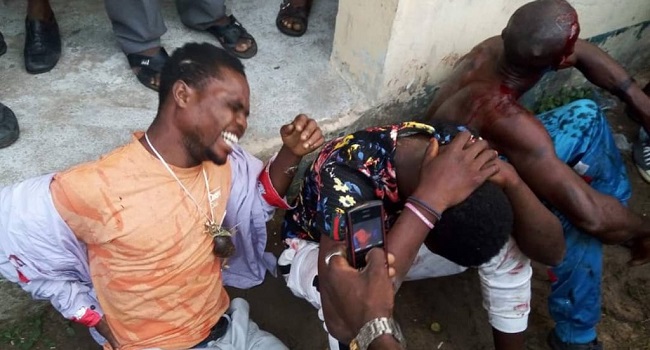 Suspected thugs who allegedly came to snatch ballot boxes in this Saturday's governorship and state House of Assembly elections have been arrested by youths in Akwa Ibom State.
The thugs, who were allegedly sponsored by an aide to President Muhammadu Buhari, were arrested at Rack Centre in Ward 2, Ibiono Ibom LGA.
These claims were made by the Peoples Democratic Party (PDP) which displayed pictures of the said thugs on its Twitter handle.
"#AkwaIbomDecides2019 Thugs sponsored by Senator Ita Enang, aide of President @MBuhari, were arrested by youths at Rack Centre in Ward 2, Ibiono Ibom LGA.
"Ita Enang sent his Oshiomole batch of thugs to hijack election materials but luck ran out of them as they were apprehended," the PDP wrote.